Welcome to Ameri Anesthesia Associates
Ameri Anesthesia Associates is a Houston based anesthesia company dedicated to providing ambulatory, office based anesthesia services in surrounding areas. Special interest in dental office procedures that require different levels of anesthesia.
We bring the OR to you, as we provide full mobile anesthesia services to your patients at your office. Safe environment with experienced Anesthesiologist for kids and adults.
What is TIVA?
TIVA is total intravenous anesthesia, a technique of anesthesia which uses a combination of agents given exclusively by the intravenous route without the use of inhalation agents. Drugs used are generally of short duration to reduce the time for recovery and the risk of accumulation.
What are the types of IV anesthesia used at the doctor's or dentist's office?
Moderate Sedation
Depression of consciousness during which patients respond purposefully to verbal commands.
Deep Sedation
Depression of consciousness during which patients cannot be easily aroused but respond purposefully following repeated stimulation.
General Sedation/Anesthesia
Loss of consciousness during which patients are not arousable, even by painful stimulation.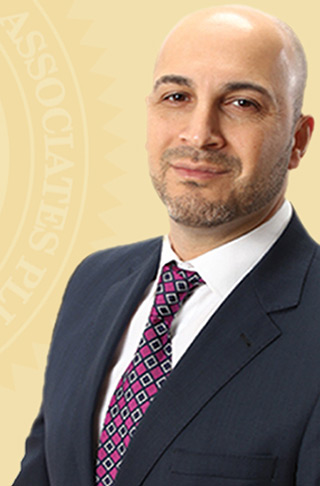 Amer A. Quaddoura, M.D.
Dr. Amer A. Quaddoura is board certified in anesthesiology. He received his medical degree from Damascus University Faculty of Medicine. After finishing his residency in 2000 at The University of Maryland, he completed a Fellowship in Critical Care Medicine also at The University of Maryland in 2001. After the completion of his fellowship, Dr. Quaddoura served as an Assistant Professor and Clinical Assistant Professor in Anesthesiology and Critical Care at the University of Maryland.
Dr. Quaddoura spent 8 years as the director of Acute Pain Service and Regional Anesthesia. Dr. Quaddoura has provided anesthesia, pain management and critical care treatment since 2001 in Philadelphia, PA, Baltimore, MD, and Houston, TX. Dr. Quaddoura has always advocated for patient safety and was on the OR committee for the SCIP Initiative.
Dr. Quaddoura relocated from Philadelphia to Houston, after bringing his parents to America to avoid the war in Syria. In his free time, Dr. Quaddoura enjoys spending time with his wife and three children, playing soccer in the Houston Football Association, fishing and volunteering with his family.
Benefits to the Medical Practice:
Introduction of State of the Art Technology to your practice
Flexibility when scheduling patients
Improved productivity & office efficiency
Positive atmosphere for staff
Guaranteed credentialed facility
Benefits to the Patient:
Minimizes cost for Patients
Decreases Patient anxiety
Reduces length of Patient visit
Minimizes the need for frequent in-office visits
Eliminates the need for surgical facility for procedures